I am pretty traveled out at the moment.
But yet, not really.
I always have this urge to hop in the car and go on an adventure!
In the past month the littles and I went on a last minute trip from Georgia to Florida. Got back from Florida, packed up, and left for Wisconsin – by way of Rome, Georgia and Chattanooga, Tennessee.
After a few days in Wisconsin, Little Bear and I flew to California to visit family for a week. Then back to Wisconsin and then back to Georgia.
It has been a lot of car time. A lot of car time.
Don't get me wrong, our littles are amazing little wilderness explorers and would earn all the badges with Russell.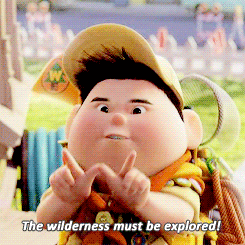 I should probably teach the littles how to do the Ca-Ca! Raawwr!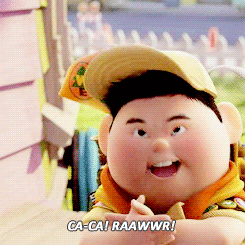 Seriously, who doesn't like this movie?!
Anyway…
So, yes, my littles are great in the car; but everyone has their limits.
By the time we were an hour from home everyone was yelling at everyone for everything!
We were all ready to just have some space.
Or at least Mom was.
Because of course as soon as we got home everyone wanted to sit on top of mom and watch a movie.
*sigh*
I guess Mom will get space after bed time.
Whenever that will be, seeing as how they all napped in the car…
Well, there you have it, it's been just another Manic Momday!
What adventures are you going on over the summer?!How do you guys deal with car ride boredom?