Last year was Little Miss's first day of Kindergarten.
And with the first day of school came the first school supply shopping trip.
I made a whole thing of it!
Little Miss and Mommy got to go just the two of us and grab all the necessary supplies. She got to help pick out her backpack and a new pair of shoes and we even went to Old Navy and I let her pick out an outfit to wear on the first day.
She loved it!
We both had a lot fun!
Despite getting caught in a torrential downpour between stores.
This year, she is going into First Grade, and school supply shopping will not be so magical.
Both of her brothers had to tag along.
There was whining and sass and hanger.
Bear was bored.
Bug was constantly hungry.
Little Miss was mad I wouldn't let her get the fuzzy back pack.
Mom needed more caffeine.
Bear wanted to hibernate.
Bug had to go potty.
Little Miss wanted to pick out a new outfit.
Mom:  "Why is my Starbucks already gone?"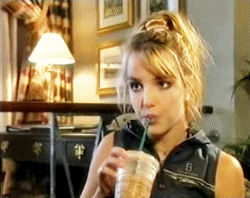 Unfortunately for Little Miss and this mom is still on the fence about fortunate or unfortunate our current school requires uniforms. This means no new outfit to pick out for the first day of school.
To compromise, and diffuse this little, six year old time bomb, I let her pick out new pajamas to wear the night before her first day of school.
Now, the battle tonight will be that she cannot wear the new pajamas until next month when school starts. Oi.
Well, there you have it, it's been just another Manic Momday!
Do your littles wear uniforms?
Do you enjoy school supply shopping?
Any fun, first day of school traditions at your house?!