It is that great time of year when the weather starts cooling down and sweaters and boots get to be apart of your daily wardrobe again!
The time of year when nature creates it's own magic show and the trees are the main event!
The time of year where these awesome, magical people called teachers get to tackle your not-so-little littles for eight hours a day!
The time of year that means the holidays are approaching!
It is also that time of year when schedules get hectic!
Fall sports begin. New routines are needed. Bedtimes are enforced again. The battle of homework returns.
With all of this chaos going on sometimes the magic that is fall can go unnoticed. Then, before you know it, there's snow on the ground and your littles all have the sniffles.
It's time to STOP! and smell the…dead roses crisp, fall air!
AND as a bonus here's a themed lunch or dinner to go along with any of these activities!
You can start with your little's favorite sandwich. Just cut it into a cute leaf shape once you finish putting it together!
You can add in some different leaf shapes of sliced melon and peppers for some fall colors.
Lastly, you can add some sweetness by creating these little chocolate acorns. Just take a Hershey kiss, soften the bottom a bit on a hot pan and then stick it to the bottom of a mini Nilla Wafer. To get the little stem on top melt the bottom of a chocolate chip enough to stick it to the top of Nilla Wafer and voila! The cutest acorn you ever did eat!
Now that you have a cute themed lunch to create, let's plan our adventure.
Here are five, easy, fun things you can do this fall with your littles!
Leaf Rubbings
The good old classic – leaf rubbings!
This is such an easy activity that involves minimal set up. Read that like zero set up.
All you need are leafs to be on the ground!
Which is currently not a thing here in the south; but we'll get there. *She says while dreaming of chillier days, her voice tinged with hope.*
The struggle is real for a yankee in the south.
Just go for a walk with your brood and collect any leafs you can find. You can easily collect different shapes and sizes!
When you get home with your bouquet of leafs grab some paper and some crayons.
Setting your paper on top of your leaf, just rub your crayon over it, and voila!
You are left with a cool drawing of a fall leaf any color you like!
It's great to get outside, get some exercise, and do some art work!
Fall Drive
Much like loading the littles up and driving around to see Christmas lights, you can load up and take a drive to see all the beautiful colors Fall leafs have to offer.
You can go online and search for a scenic Fall drive near you or you can wing it!
Some may involve more planning or need to happen on a weekend; but you could easily make a day of it and tackle more than one of these ideas in one day.
All you need to do this one is to hop in the car and go.
You could even pack a themed lunch (or dinner) to eat in the car while looking at the trees.
Bingo
You could bundle everyone up in their cute fall layers! Don your favorite pair of hiking boots! And hit the trails!
Hiking is so much better when it's not a million degrees outside!
While you guys are hiking you can play a fun game!
Because who doesn't love bingo!
Here is a free download, to make your life simpler!
Get four in a row and win…bragging rights?
Or come up with a cute prize!
I know not all the things are leafs; but I had a hard time coming up with twenty leaves. All sorts of things start falling from tress in the Fall though, not just leafs. Black walnuts probably being the most dangerous.
I cannot even count the number of times I have almost been knocked out by one of these things falling from a tree! They're dangerous!
Also, they stain. So, when you find one I don't recommend letting your littles pick them up.
Caramel Apples
Caramel apples are one of the best Fall treats!
Don't have an apple orchard near you?
No to worry!
Just go to your local produce stand or grocery store and buy some there! Along with caramels to melt down, sprinkles, chopped nuts, chocolate chips, and any other toppings you may enjoy.
Set up a little caramel apple station complete with all your topping options and enjoy!
I sliced the apples to make it more little kid sized and then stuck them with wood skewers for ease. A cupcake pan is a super easy way to put out the toppings you want. Also, coffee mugs worked great for the hot caramel.
The littles enjoy getting to "have control" and they enjoy a yummy treat!
It's so easy to set up you can even invite the neighborhood kids over!
Or maybe that's just me…
Leaf Piles
Lastly, there are the forever classic, forever enjoyable leaf piles!
You can hide in them, roll in them, jump in them, throw them!
With the littles you're in for hours of one with minimal effort.
Just need to grab a rake!
And honestly, there's a small window of time where the littles find the raking part fun as well! Use that window. Enjoy that window.
What happens when that window slams shut and they decide raking is work?
Well, then they're old enough to be forced to rake.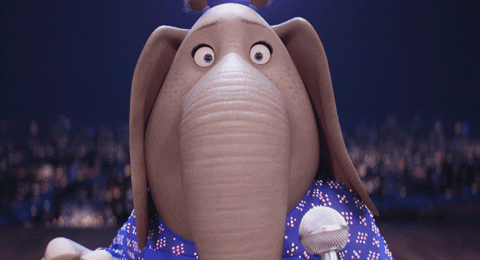 Just keeping it real here folks.
Help with chores is a definite perk to your littles getting bigger.
I mean, they are pretty adorable when little; but if they're going to grow up anyway, they might as well be helpful!
I hope you enjoyed these five things (and a bonus themed lunch!) to do in the Fall!
Have to love easy, quick things that can still be a lot of fun during this busy season.
You can easily combine two or tree or all of these activities into one great family adventure!
Which idea sounds the most fun to you?!
What one will you do first?!
Don't have time to get to the store to pick up your themed lunch needs?! Or you forgot the toppings for the caramel apples and need them now?! Be sure to check out Instacart* so they can grab it for you and deliver it to your door within an hour!
*These are affiliate links and I will be compensated if you make a purchase after clicking on my links.*