Hello to all those who are still following me despite my super long, unplanned absence.
I appreciate all those that have stuck around!
Sometimes life gets crazy and something has to give, that thing just happened to be my blog this time.
I wanted to just take a minute to let you guys know that I am officially back!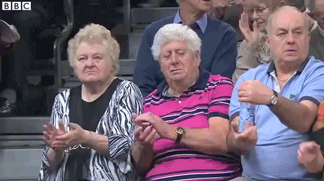 Hopefully you guys are a little more excited than these three.
I will see you all tomorrow!