Moms like binge watching on Netflix just as much as anyone else.
And things that are not animated.
I mean, don't get me wrong, I love some Disney movies as much as if not more than my littles. However, there are times when I just want to watch something a little more adult. And by adult I mean with grown ups who aren't drawn and who may say things as terrible as "Damn!" I know! The horror!
These days though, I have competition when it comes to the TV.
They're old enough to let me know, repetitively and loudly, just what it is they think we should be watching. Which, at the moment, for Little Bear is forever an always PJ MASKS.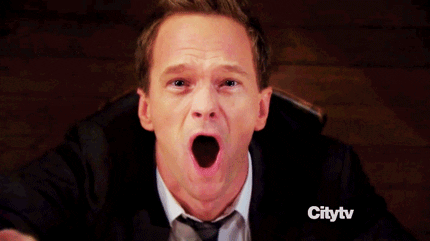 Me every time I hear him yell "GECKO?!"
Not only do I have to fight for the opportunity to watch…let's say Gilmore Girls; but then once I am watching it I get judged for watching it.
I hear things like…
"You're watching this again?"
"Why do you like this?"
"Is it my turn to pick yet?"
"SSSSSSSIIIIIIIIIGGGGGGGHHHHHHHH!"
"Your turn has been longer."
Which pretty much, almost, ruins the whole watching experience.
And then there is the joy of the sheer volume of having three littles running around while you're trying to enjoy something on television.
Our littles are loud. Like football stadium loud. Pretty much all the time.
I can only turn the volume up so much before just giving up entirely and relinquishing control of the remote to whichever hooligan is nearest.
I guess I'll binge watch Gilmore Girls after bedtime…
Well, there you have it, it's been just another Manic Momday!
What are your favorite shows to binge?!
What's your secret favorite movie that your littles watch?!