Trying to shop with littles in tow on a normal day can be trying.
Fits are thrown, tears are cried, and caffeine is ingested (hopefully just by mommy).
Throw in the holiday crowds and trying to get through Target for anything at all with littles in tow can be the stuff nightmares are made of.
As a rule, since I became a mother, I have not done any holiday shopping while my littles are with me. No matter how sneaky I may think I am.
I may do some holiday scouting while out with them; but I don't want to risk them seeing any of the things they will receive on Christmas morning. I don't want to risk ruining the magic for them.
These days I tend to do most of my shopping online so that the magic can be delivered right to Santa's door!
However, that does not mean we avoid all of the holiday shopping chaos that comes about this time of year.
Little Miss and I went Target this past weekend for some girl time and to grab completely non holiday related items. Like a new planner, a makeup brush, and a special treat for the boys.
Little Miss was of course bouncing all over the place.
Ooooo what's this?!
Let me touch this!
Look at this Mom!
Mom sounded more like…
Please stay by the cart.
Watch where you're walking!
Don't touch that.
There were SO MANY people in there.
And then, Little Miss asked to go look in the Christmas section.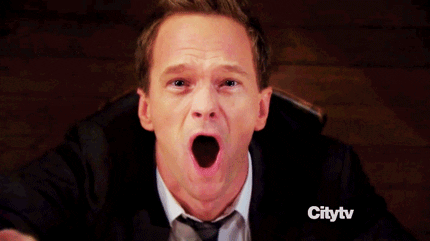 Anything but that!
However, in an effort to not have this little adventure end in a Little Miss fit, I obliged.
We survived; but I will definitely try to avoid the big stores until the holidays have passed.
Well, there you have it, it's been just another Manic Momday!
Do you try to be sneaky and shop while your littles are there?
Do you do your holiday shopping online to avoid the chaos of stores?