Merry seventh day of Christmas!
On the seventh day of Christmas my bookshelf gave to me
seven billion people,
six little children,
five "hill-bill-ies",
four family foes,
three old friends,
two shrinking twits,
and one big Holy Shit! moment!
For the seventh day of Christmas I read…

Milk and Honey by Rupi Kaur*.
This is a book that I have heard A LOT about, as I'm sure most avid bookworms have. It's a collection of poems by Rupi Kaur. Poetry is not something I read often, not since I was a much younger bookworm anyway. However, I had heard so much about this one that I was curious and checked it out from the library!
I enjoyed the book, the poems were mostly about survival; surviving violence, surviving love, surviving loss. I hadn't looked into the subject matter of the poems much before reading this one, so didn't know there were some graphic poems about sexual abuse and violence. So…I did have a somewhat embarrassing moment as I was listening to these poems while simultaneously hanging the Christmas lights. While I was decorating and reading this my husband had some friends come over to work out in the garage gym. I was in the middle of one of the poems about sexual abuse (at least that's what I got from it, not the best at understanding poetry over here) and my husband turned on his speaker in the gym. Apparently I was the last one to synch to his gym speaker, so when he turned it on my headphones stopped playing the poem and instead it came on, rather loudly, in the garage. With my husband and two men I have only met like three times. To make it worse, I didn't know why my headphones have stopped working at first, so I was pausing and playing and unplugging my headphones and replugging my headphones. Meaning they listened to most of the poem before I figured it out. I was so embarrassed when I figured it out and having to try and explain what I was listening to…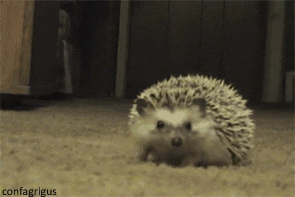 Basically I just wanted to curl up into a ball and hide.
Now that I have completely embarrassed myself, the seven billion people comes from the name of one of the poems within the book.
perhaps the saddest of all

are those who live waiting

for someone they're not

sure exists

– 7 billion people
The poems are all very deep and well written and I love the flow of them.
Definitely recommend this one!
Stay tuned for what my book shelf will bring me tomorrow!
Do you read a lot of poetry?
Have you ever had an embarrassing bookworm moment?
*click on the book cover or title and it will link you to where you can purchase them! these are affiliate links, so if you make a purchase my blog will make some money and then i can keep on blogging! so that would be awesome!*